New Year and exciting news
2019 is already a very exciting year for me, the main reason being that coming back after the Christmas break, instead of returning to my day job in a school, I will be sitting down at my writing desk as a full writer.
And I have lots to write, I'm currently putting the finishing touches to my next book, which will be published on February 28 and then I'll be cracking on with two new projects, more of which will be revealed later in the year.
Another piece of big news is the publication of Das Kleine Cafe in Kopenhagen, which came out in Germany in December and is already on its second print run. December also saw the publication of the French translation of Covent Garden in the Snow. Its fascinating to see how other countries put their own spin on front covers and I'm particularly delighted with the German treatments for my Romantic City Breaks series.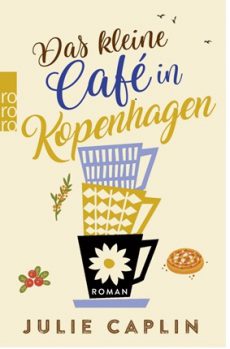 If you're looking for a bargain at the moment, The Little Café in Copenhagen is currently the Kindle Monthly Deal for January and is just 99p. If fancy a virtual trip to this gorgeous city, why not treat yourself. What's more the follow up book, The Little Brooklyn Bakery will be available in paperback in Sainsburys from 24th January.