Going European
One of the most unexpected and surprising parts of my author journey has been the overseas deals. Although I've seen plenty of my favourite writers' books in European countries, it never occurred to me that this would happen to one of my books, let alone three.
Last year, out of the blue, I received an offer from German publishers, Rowohlt for the first three of my Julie Caplin books. It was a wonderful surprise and even better, just this week they've asked to publish The Northern Lights Lodge.
---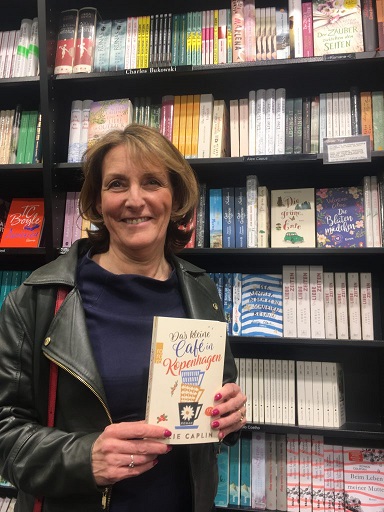 Here I am on a recent trip to Cologne, with the German edition. I can't tell you how exciting it was to see it on the book shelves, on a separate display and to see the audio book version. Honestly I loved that book shop!
Since then I've also sold books to Hungary, Croatia, France, Bulgaria, Turkey, Czech Republic and most recently Russia.
It's fascinating to see the different front covers each country decide upon, they're all very different. Here are the German ones, which I absolutely adore.