From Rome With Love
I'm thrilled to announce that From Rome With Love,  the final part of my 'From Love With' series, will be released on 20th January 2017. A big thank you to all those readers who have been in contact to ask me whether Will and Lisa's story will be told. I'm delighted to reveal that this is their story and is set, as you can guess from the title, against the gorgeous background of the Eternal City, Rome. One of the hardest parts of writing this book was deciding which of the thousands of amazing sights in the city to include. In the end I plumped for the most familiar, because I wanted readers who had been to Rome, to be able revisit some of their own memories. Including the Coliseum was a no-brainer, while being a huge tourist draw, on a personal level I find it fascinating that something so old has survived and that locked in its stone are a thousand human stories.  Even more amazing is that this huge and ancient structure is situated in the heart of a modern city.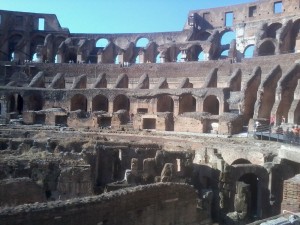 Then there's the Trevi fountain with its romantic reputation that you'll return to the city if you toss in a coin. Nothing quite epitomises the hubbub of Rome in peak tourist season quite like the crowds that gather around the fountain, the incredible noise of the streams of water or the delicious coolness of the spray bouncing off its surface.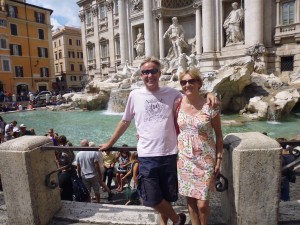 Food and drink play a big part in the novel, with Will on the hunt for Roman specialities. In the name of research of course, I had to check out one of the many markets and sample a few meals and local wines.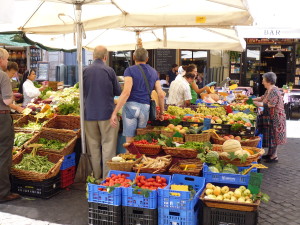 Now this is one sight that you can see but few people can get through the gates as I was lucky enough to do. These are the gates to the Villa Wolkonsky, the official residence of the British Ambassador to Rome.  While I didn't stay at the Villa, I did stay within the beautiful grounds in a house that is built into an ancient aqueduct that runs through the official compound.  I used this as my inspiration for the apartment that Lisa stays in during her visit to Rome.
Rome is a fabulous city and I really hope I've done it justice in this next book.